Get your dream job: Tips for a successful job interview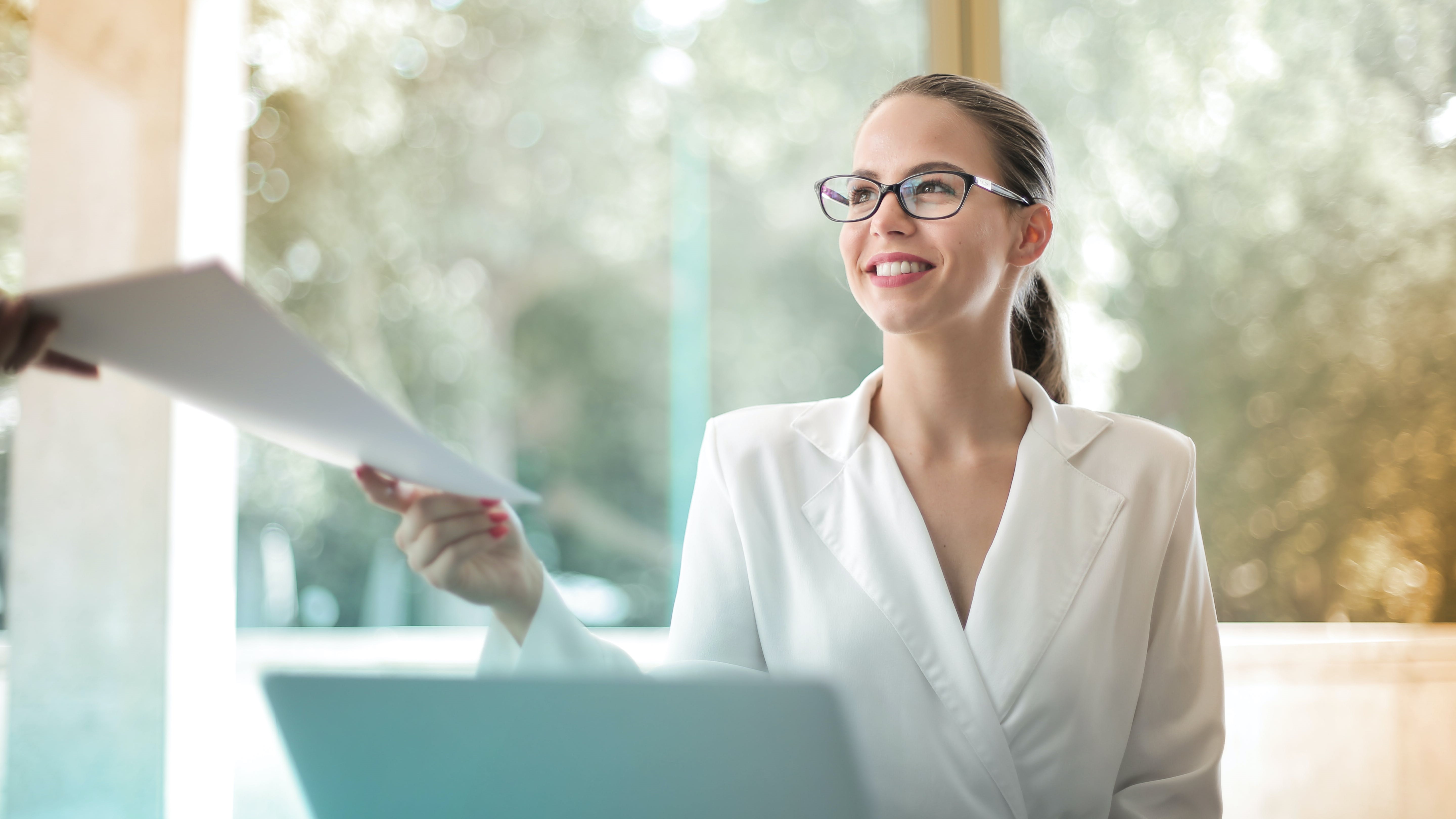 A job interview is an extremely important step in the recruitment process for both job seekers and employers. It is an opportunity for both parties to find out if they can work together and if they are a good fit.
For job seekers, the interview is probably the most stressful part of the whole process, and that is why we have prepared this guide for you, which will help you calm your nerves and give you confidence, so that you can do your best and secure the next step on your career path. According to data from recruitment software RECRU, which helps companies organize more than 15,000 selection procedures annually, a recruiter works with an average of 30 resumes within one selection procedure. Out of such a number of candidates, only four lucky ones are invited to the interview on average. If you are one of them, it is definitely a success. But your work is not over yet. To succeed in the interview, you should prepare well for it.
How to prepare for an interview?
When preparing for an interview, you want to find out as much information as possible about your potential new employer. The more you know about them, the more you can align your own goals and experiences with what they are looking for, and thus show that you are suitable for the position. How can you do that? A good start is the company's website. Google and other search engines will tell you what other people and organizations, such as the media, say about the company. A good source of information are also social networks, such as Facebook and LinkedIn. If you know someone who already works in the company, they could provide you with some information.
What are some of the key things to focus on? Company history, key people (especially those you would come into contact with), their products or services, their mission, vision and values, their locations, any subsidiary or parent companies. See if you can find some information about what other people do in similar positions as the one you are going to interview for. Prepare yourself for some classic interview questions. This is especially important for those who feel a bit insecure, because it can really help calm the nerves. Some of these questions may include:
Why this company?
Why are you leaving your current position?
What key results have you achieved in your current position?
How do you approach projects?
How do you approach difficult conversations?
What are your career aspirations?
Do you have any questions? (Don't say no! You can use this as an opportunity to learn more and clarify any points - show that you have been listening actively).

Your answers to these questions should emphasize the research you have done about the company and the reasons why you would be suitable for them, but above all be honest. Most recruiters will notice if you are not honest.
"Honesty in the answers shows professionalism and the ability to communicate openly and transparently, which are qualities that are highly valued in the work environment"
Petra Svobodová from Recruiment Club
Bonus tip: Think about how you will get to the interview. Will you drive? Make sure you know the nearest parking options. Will the interview be online? Make sure you are in a place that won't distract you.
How to behave during the interview?
Especially those who attend a personal interview have the opportunity to sell themselves before they find themselves in the room with the interviewers. Think about all the people you will communicate with. For example, the receptionist. It may be obvious, but make sure you are as polite to them as you would be to the interview participants. They could report it to the people with decision-making power.

"Make sure you have read the company's ad well where you are going for an interview. There is nothing worse than not knowing exactly what position you are applying for, or possibly confusing the name," says Milan Mahovský, director of the dream.jobs job portal, which together with pravda.sk launches a job portal in the near future in the work section, where artificial intelligence will offer applicants the most suitable selection of ads according to their resume.

In addition, make sure you arrived well in advance. Not too early, but you also don't want to come just in time. Upon arrival at the interview, think about your body posture, eye contact and tone of voice. All these things contribute to the overall picture of you as a potential employee, as well as the things you say. You should sit straight, because hunching could look like disinterest. As for answering the interviewer's questions, try to answer in full sentences and use examples from previous work, instead of resorting to one-word answers. A great way to answer questions can be to use the STAR method:
S = situation:

Describe a specific event or situation. What, who, when, why.

T = task:

What tasks did you have? Did you face any challenges in fulfilling these tasks that you managed to overcome?

A = action:

What steps did you take to overcome the challenge?

R = results:

What were the results of your effort? What was the impact on the business?
"Be authentic, naturally confident and don't be afraid to ask. The interview should be an equal dialogue, during which both parties find out if they have the same expectations. If not, usually mutual cooperation does not last long," describes her experience Lucie Benešová, HR director of Pivovary Staropramen for the Czech Republic and Slovakia.
Make sure you are fully aware of everything in your resume. It may happen that you forget some data, but if the things you say do not match what you have written in your resume, it could raise doubts about you as a potential employee.
Bonus tip: Stay positive during the interview. Many people may express negative opinions about previous employers, but that can be a red flag for workers who conduct the interview.
Tips on what to do after a job interview
At the end of the interview, ask what the next steps are. You will show that you are interested in continuing the process and it will clarify the schedule for you, so you can relax a bit. Later, you can also follow up by email, thank them for their time and confirm your interest in the position. Do you remember the earlier tip about being polite to the receptionist or other people you meet? Don't forget to do that when you leave!